bio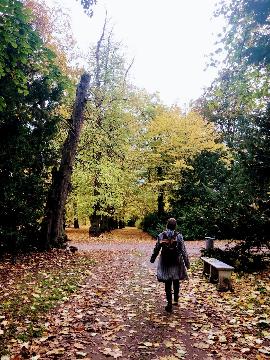 Tam Eastley (she/her) is a Canadian writer and web developer* based in Berlin, Germany. She is currently working on her second novel and likes writing about reality TV, tech, and the post-apocalyptic world. When she's not writing, you can find her cross stitching, reading on the balcony, or going for various hikes around Berlin.
In July 2023 she participated in The Stinging Fly's week-long in-person fiction workshop with Mia Gallagher in Dublin, Ireland. It was amazing.
She writes the You Can't Write This Shit substack, a newsletter dedicated to literary retellings of real Bravo TV moments in 1000 words or less.
From September 2021 - February 2022 she was an editorial intern for Visual Verse.
* She made this website and it's super basic but it does what it's meant to do.